Premium Organic Produce for Sarasota and Lakewood Ranch. '23-'24 CSA Signups are OPEN!
CSA Veggie Box Subscription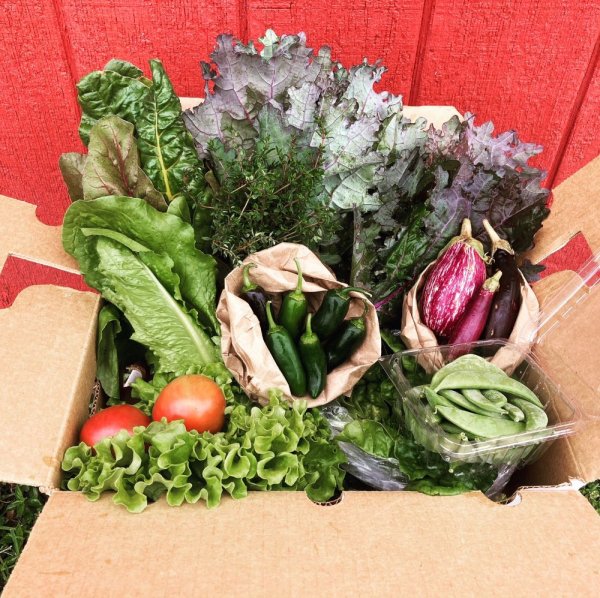 1 Full-Season (Weekly) CSA Subscription ($880 Store Credit) | 22 Weeks of Fresh Harvests = $800.00 + $0.00 Assembly
1 Half-Season (Biweekly) CSA Subscription ($440 Store Credit) | 11 Weeks of Fresh Harvests = $400.00 + $0.00 Assembly
1 Month CSA Subscription | 4 Weeks of Fresh Harvests = $179.00 + $0.00 Assembly
How to Signup for the CSA?
Create an account, purchase the CSA Subscription, and checkout. Credit will be applied to your account. Once the grow season begins, use that credit to build your bundle boxes weekly. Full and half-season CSA packages receive a Premium Produce credit bonus and seasonal membership perks!

How does the CUSTOMIZED CSA Box work?
Every week during the CSA season, we send a newsletter when the market opens. Members get the first selection of seasonal items. Visit the website and start shopping. The Bundles will have the product options available with an assigned point value to each product equivalent to dollars. Select items and quantities for a total of 40 points per box. Submit the order and credit will be deducted from your account. We harvest the items fresh for pickup at your delivery location of choice.
NOTICE: All account credit is non-refundable and must be used by the end of the CSA season.
Website and Online Farm Store Powered By
Eat From Farms